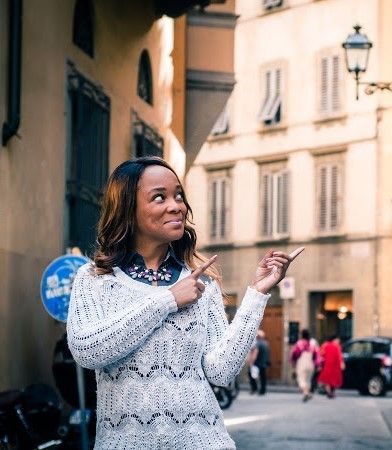 Women who love God and have started a business. Ambitious. Accomplished. Educated. Smart.
Activate the Purpose & Prosperity God Created You For
GOD CREATED YOU TO PROSPER!
God created you for a purpose you were uniquely assigned. He DID NOT create you to struggle to grow your business or manage your life. Christian CEO helps you monetize your gifts and expertise with ease so you can create life changing income and impact in your coaching or service based business!
STEP INTO YOUR PURPOSE & PROSPERITY!
YOUR TIME IS NOW!
Sis…No more hiding behind undercharging...not charging... or fear of putting yourself out there!
Moses self-doubt didn't change his Divine Assignment and the whatever you have been allowing to hold you back doesn't change your God given assignment. This program will equip you with everything you need to fulfill your God given assignment and build wealth while doing it.
Inside this program, you'll:
Understand 

how in infuse your faith and values into your business

Feel confident and clear on what you need to do each day to see your business grow (Not just posting on Dickson media hoping one day a new client will signup)

See lives changed for the better because you're using the gifts God gave you and helping people

Earn 6k-12k a month from your coaching or service based business

Publish your first book or digital product and enjoying a source of passive income

Get to travel, give, volunteer, and relax like never before because you've unlocked a new level of prosperity in your life
No other program combines all the levels of expertise. You need to start a business with coaching with transformative travel from a Christian standpoint!
enrolling in this program will not just change your business, but change your life
Christian CEO is for You If...
You created an expensive hobby...
and are ready to see a change! 
Your heart to help has left you working for free and undercharging the paying clients you do have! You know deep down inside you are capable of more but fear and outside influences have stopped you.
---
You don't know how to market
and you're ready to be known and sought after... 
You don't know how to create an audience: a group of qualified people interested in working with you. You post on social but you're not sure what else to do.
---
you don't have a sales system
and you want to celebrate getting new clients on a regular basis!
Understanding how to do marketing in your business is just half the battle. You also need a cell system in place to take people from being interested in knowing who you are and what you do to actually buying from you. You don't have that right now and that's why you only get a customer here in there and it can feel like so much work for so little reward.
Spend more time in Canva than marketing...
Wasting hours on a website or social media when you don't have clients is because you haven't learned how to spend your time on tasks that actually bring in the cash (networking, discovery calls, prospecting)! You'll learn and master all of these in the Christian CEO.
---
Let Your doubts win...
Moses doubt about his capabilities didn't change that God chose him to part the Red Sea. You can face your fear and still walk in your calling, you learn how to in the Christian CEO.
---
you expect it to be easy...
Let's get radically honest, having someone pay you $5,500 after a 30 minute conversation does make "making money" feel easy. But to get to that point takes getting uncomfortable, putting yourself out there, risking judgement from others, taking massive action and taking radical responsibility for your business.
It's a beautiful and rewarding journey and it takes both personal and business growth. 
"

"

I joined the program in July 2022, and it was a life-changing decision for me.!"
– Wenchantia Rigby, Brand Strategist
HERE'S THE GOOD NEWS...
You don't have to do the journey alone!
I was once exactly where you are today. 
I spent 3 years running my first business and only made $535. Why? Because even though I knew how to land a great job, I had no idea of the skills or mindset it took to make money in my own business.
I didn't understand what it took to be responsible for getting your own clients. I was looking for help, ideally someone who could take me from A to Z sharing my values. It didn't exist so I created it. In  Christian CEO, you get business strategy + mindset from a biblical perspective.
Are you ready
Now enrolling...
Christian CEO
One Band. One Sound!
Did you get get that reference? Back to the conversation at hand, this program will teach you what you need to KNOW and DO to create impact and income as a coach or service provider. It will also give you the support you need to create massive momentum so you don't just learn, you implement, and create the business and life you desire... and reach every person God has called you to help!
this is a life changing decision...
What will you choose?
I waited 3 years to get help because I didn't know what I didn't know and the price it cost me was so much more than the money I invested in the coaching programs that helped me.
You deserve to have support in your corner.
You deserve to prioritize the business and ideas God has given you.
You deserve the learn the business and mindset skills it takes to understand HOW to get new clients and create consistent income.
The effort you have put in deserves to be rewarded.
You deserve to see the life you dream about from time to time manifested!
And it can be.
It all starts with getting the right support. And that's what you get inside Christian CEO.
this is a life changing decision...
The Life You Create After the Christian CEO!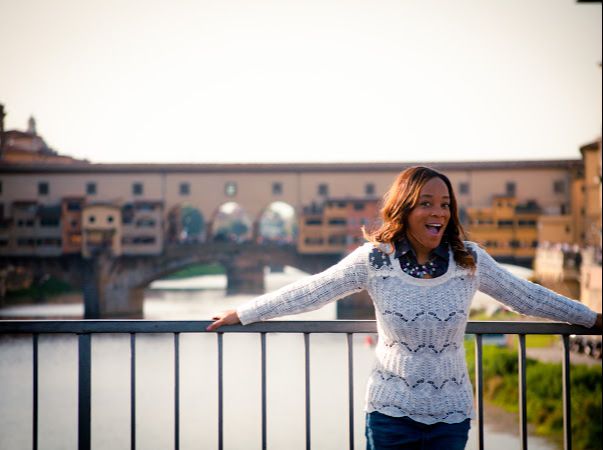 More Freedom & Flexibility
You will get to spend more time doing what you enjoy, splurge more, travel more, working from home doing work that energizes you, and get paid 10x more an hour than you used to!
More Impact & Influence
God made incredible deposits in you and you will bring them out in this program. Each participant is expected to publish a book or digital product while in the program.
You'll walk away with assets that that will position you as an expert, give you a stream of passive income, and allow you to help more people without it taking more of your time.
New Friendships & Community
Between the group coaching in Slack and the transformative retreats that you have the ability to attend, you'll create lifelong friendships and connections.
Best Version of You
This journey requires just as much personal growth as it does business growth. By the end of the program you will feel more confident, have more clarity on what to do each day in your business, and fueled by your Kingdom assigned mission.
It starts with your enrollment in the Christian CEO!
Everything You Need is Inside
6 months of live coaching with plenty of time to get your questions answered.
This helps you get unstuck, get clarity, plan, and have breakthroughs as you build out your business so its setup to be profitable.
60+ video lessons and 15+ templates to save you time and money (website and sales page templates, Canva graphics, prospecting scripts)
Private Community: Get support and clarity whenever you need it.
This helps you stay accountable to your goal and keep up your momentum.
COURSE BREAKDOWN:
Embodying Success
To create 5 and 6 figure business from scratch, it requires letting go of who you've been and stepping into a new identity. In this module, you learn how to use narrative psychology to step into the best version of ourselves, the "you" that God sees!
---
LESSONS INCLUDED:
Identity of a CEO

Abundance as a Birthright

Tools for Becoming unstoppable

Permission to Expand

Cast your vision

Purpose Deposits
The Uplevel
The Uplevel is where you learn how to take your online presence to next level so you can take your income to the next level as well.
---
WHAT'S INCLUDED:
Virtuous Ventures: Aligning Faith and Business Values

Upgrading Your Brand

Establishing Your Presence

Initial Visibility Methods

Goals With Purpose

 

6 Figure Revenue Planning
Client Attraction System
Getting clients requires intention. In this module you flush out your products and services and create your initial strategy to make your first 10K!
---
WHAT'S INCLUDED:
The client attraction formula

Product Ladder of Transformation

Sales Made Easy
10K Month Marketing
Social media, Speaking, Webinars, we cover it all! In this module you learn how to marketing so you see RESULTS from your efforts.
---
WHAT'S INCLUDED:
Building Your Network

Building Your Audience

Online Strategies- social media, YouTube, podcasts, blogs, ads,

 

Offline Strategies- speaking, tv, radio, newspapers, billboards

Marketing strategies for the expert entrepreneurs - challenge, masterclass, conference, summit

High tech sales

The "Consistent 5K Month" Method

 
Thought Leader System
Get clients coming to you and seeking you out by becoming an authority in your industry (even if you're new!). I show you how in this module.
---
WHAT'S INCLUDED:
Writing Your Amazon Bestseller
Launching a Podcast That Sells
"Get Booked" Speaker Kit
Fame For Good - TV & News Coverage
Mindset of a 6 Figure CEO
 It takes momentum + action to get results. Keep up your momentum by getting the support you need when it comes to your mindset.
---
WHAT'S INCLUDED:
How to Fix It When It Doesn't Work

Emotional Management

"Minding What Matters" Double Down on Mindset Work

Quantum Leap Formula

Manifesting Miracle Formula

Belief Triad System

Motivation Codes
Manifesting Abundance
Learn how to overcome scarcity and live feeling secure, confident and abundant!
---
WHAT'S INCLUDED:
Operating From Faith

Kicking Yourself Into Action

 

Thought Work Method

Manifesting Laws & the Bible
Money Mogul
Learn how to use technology to do a lot of the heavy marketing and sales for you! This is how you wake up to money!
---
WHAT'S INCLUDED:
Social Media Funnels

Youtube Funnels

Passive Income Funnels

Affiliate Marketing

 
Client Love
"On 2/4/23, I confidently quit my job to work remotely as a virtual assistant."
"I joined the Well Paid VA program in July 2022, and it was a life-changing decision for me. Despite being unemployed and having limited savings after moving to a new country, I took a risk and invested in her program. From the moment I spoke to Angel, I knew she had the expertise and tools to help me achieve the life I desired as a digital nomad.
Through her program, I learned valuable skills such as creating my own website, using project management tools, utilizing Kajabi, and effective marketing strategies. In October 2022, I secured my first client, and on February 4, 2023, I confidently quit my job to work remotely as a virtual assistant. I currently support myself with just two clients and I plan to secure a third.
Angel has been an exceptional coach and mentor, providing me with the confidence to charge my worth, increase my rates, and trust in my professional skills. Her dedication and support have been instrumental in my success. I am now happier and freer than ever before, supporting myself by working just 10 hours a week while also growing my coaching business in my spare time.
I wholeheartedly recommend Angel's services to anyone seeking a life of freedom, flexibility, and financial abundance. She is truly a game-changer in helping individuals achieve their goals and aspirations."
– Wenchantia Rigby & Brand Strategist & Virtual Assistant
THE BONUSES
You'll also get these exclusive bonuses when you signup by Friday, December 30th! 
BONUS ONE
1:1 Coaching Session
We will meet via Zoom to map out your Purpose & Profit Framework action plan and remove any limiting beliefs that are stopping you. This allows you to stay focused on your goals and see results quicker.
Theis call is highly customized to help you build a business that works with your lifestyle, and glorifies God!
$750 value
BONUS TWO
Weekly Slack Support
Make progress every week, even when challenges and obstacles pop up with Momentum Messaging.
I host Office Hours weekly Tuesday - Thursday in our private texting app where you can bring your questions, get feedback on copy for a sales page or help on whatever would TRY to stop you from making progress.
$8.500 value
BONUS THREE
Passive & Purpose - Retreat
Spring Retreat - Lisbon, Portugal

Get reconnected to the purpose God has for your life AND create a stream of passive income in just 3 days! Each attendee will leave with a digital product or book created and ready to sell so they can enjoy passive income in the Summer! 
*Active Christian CEO Members get $2,500 off their retreat ticket!
bronze edition
One Time Payment of
$3,500
or 15 payments of $275 billed bi-weekly
✓ Christian CEO Curriculum ($9,997)
✓ Weekly Sales Lab ($8,500)
✓ Bi-Monthly Business & Mindset Coaching ($6,000)
✓ Unlimited Tech Support ($6,000)
 ✓ BONUS: 6 Figure Business Template Bundle: Website, Blog, Sales Page, Course, and Graphic Design ($3,997 value) 
✓ BONUS: Private Facebook Group ($2,000)
✓ BONUS: Discounted Retreat Ticket ($2,500)
Total Value = Over $32,000
ENROLL NOW →
gold edition
One Time Payment of
$5,500
or $1,500 deposit and 10 payments of $450 billed bi-weekly
✓ 12 Private Coaching Sessions ($5,500)
✓ Private Half VIP Day ($1,500)
✓ Christian CEO Curriculum ($9,997)
✓ Weekly Sales Lab ($8,500)
✓ Bi-Monthly Business & Mindset Coaching ($6,000)
✓ Unlimited Tech Support ($6,000)
 ✓ BONUS: 6 Figure Business Template Bundle: Website, Blog, Sales Page, Course, and Graphic Design ($3,997 value) 
✓ BONUS: Weekly Slack Support for Questions, Getting Feedback & Support in between coaching calls ($6,000)
✓ BONUS: Discounted Retreat Ticket ($2,500)
Total Value = Over $45,000
ENROLL NOW →
Verna Made 6 Figures in 12 Months!
Verna Johnson, realtor at Real Life, was successful when she came to us. After 12 months of coaching, she doubled her revenue and made her first 6 figures. She has been featured in commercials, magazines and is on several boards. 
Verna Johnson, Realtor & Investor
new to my community…
Let's take a peak inside of my teaching style...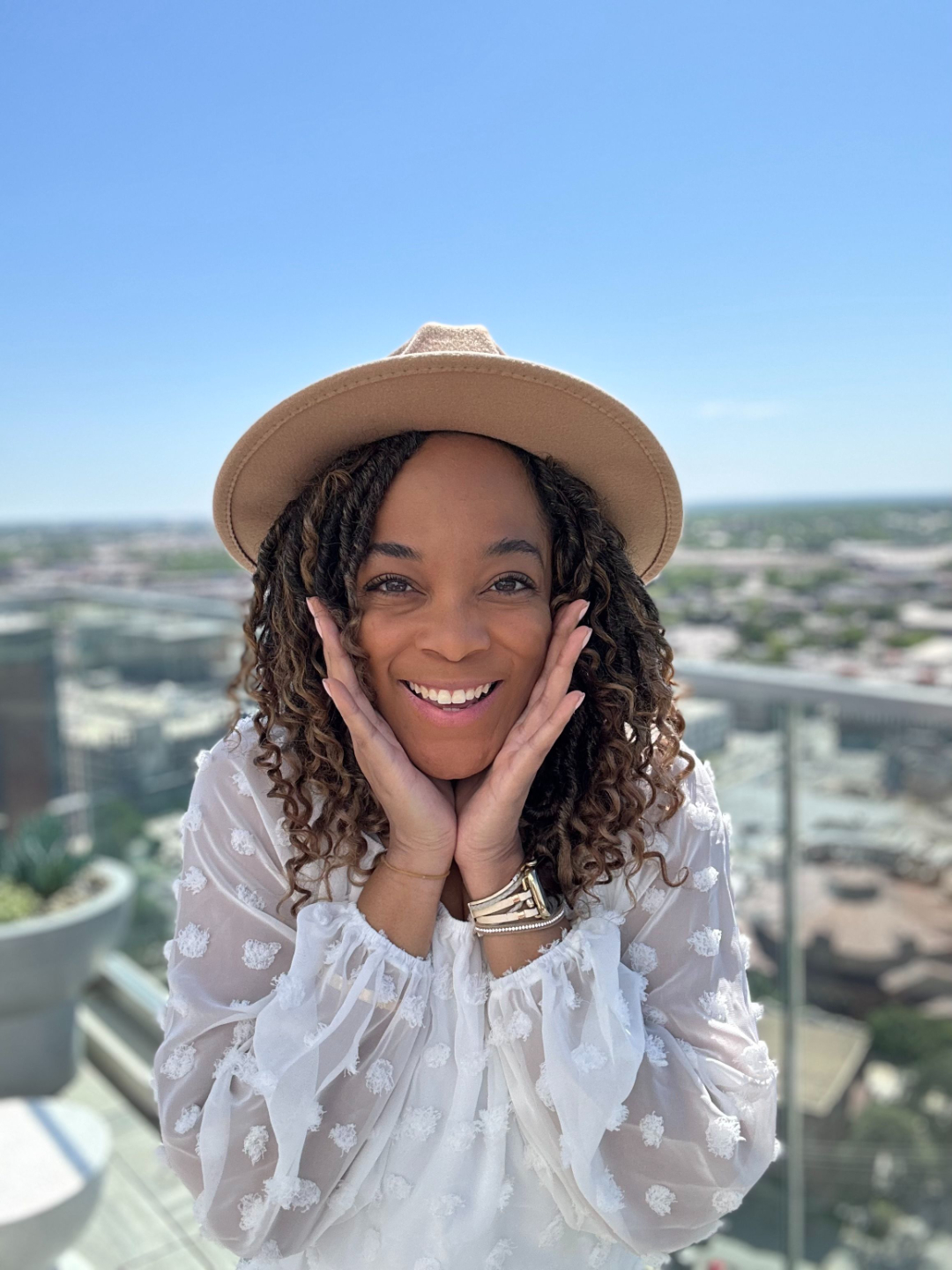 I'm Angel
YOUR COACH &NEW MARKETING BFF
I went from running a non-profit that only made $500 in 3 years to running a business that allows me to travel the world and work from home. It allowed me to quit my daytime job, get published by Forbes and publish 2 Amazon bestsellers.
My Mission: Help other women just like you create understand how to make 10K in their business with ease. One example is Karissa who was able to quit her job and work in her business full time after 7 months in my program.
And now, I want to give you access to same methods we used!
Christian CEO includes EVERYTHING YOU NEED to embrace your identity as God's Chosen and welcome in a new level of purpose and prosperity in your life!
It's comprehensive. In one program you get expert help in business strategy and management (I managed budgets of $250,000 in corporate America), professional writing (I wrote for news, magazines, and tv), professional tech (I created and managed the website, social media, and all tech for major companies), on camera work (I did on screen work for ABC 13), marketing ( I created and managed marketing for companies of various sizes), and mindset (I'm a Certified NLP Practitioner and Mindset Coach)!
No other program gives you access in ONE PLACE to all the support you need to grow your business!
I'M READY →
IS THIS FOR YOU?
Christian CEO is perfect for you if you want to learn a step-by-step approach to making income and impact with your God given gifts and expertise.
It's for women who know God has given them an assignment and are committed to building out their vision
It's for women who want to learn how to run a God-centered business

It's for women embarking on a career shift and who want to strengthen their business skillset

It's for women who want to learn h

ow to be successful in keeping their business flowing steadily

It's for women who want to c

reate another stream of income that allows them to have more free time

 

It's for women who desire to let go of scarcity and grow their wealth mindset
Christian CEO is unique because it combines business support from a biblical perspective!
It's a safe space where you will grow in your faith while you grow your finances and increase your freedom and flexibility by learning the strategy + mindset + systems you need to create the success you desire and deserve!
TEACH ME HOW →
No other business program gives you so much access to Coaching.
I structured this program so you would have both the instruction and accountability you need to grow your business. The weekly Sales Lab, where we help you generate interest in your services, is priceless and it's just one of the features of this program!
TEACH ME HOW →
ON THE FENCE ABOUT JOINING?
DOUBLE BACK GUARANTEE
If you complete all the milestones in the program and don't make back double your investment, we'll coach you until you do!
"You restored my faith in online marketing"
 I just want to say how much I appreciate you and I really am enjoying this process so much. It makes me feel so confident about where I'm going... You have restored my faith in online marketing.
– Kia Miller, Radiant Body Yoga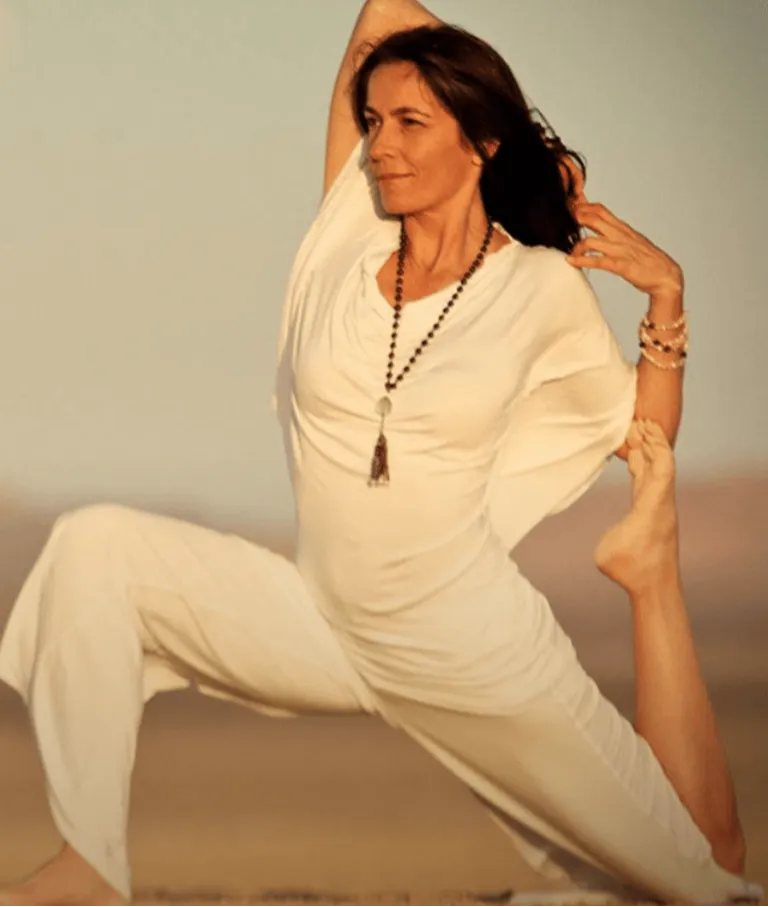 NEED MORE PROOF?
Here's just a small sampling of the amazing results our customers have achieved since working with us...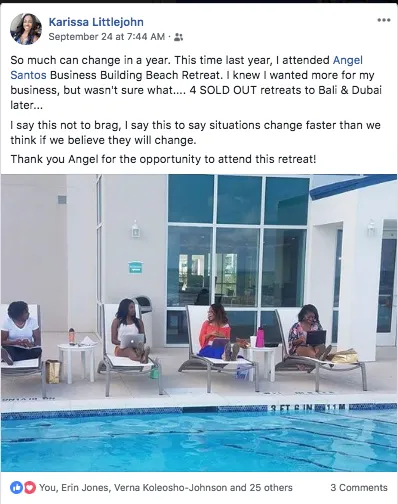 A's to your Q's (Coming Soon)
How do I know this will work for me?
Will this help me with marketing?
Is this for new or established business owners?
How do I know if now is the right time?
WHAT ARE YOU WAITING FOR?
It's your time to prioritize your dreams and goals
If you could have done it on your own, you would have done it already!
If you want to create change, if you want to create growth, it starts by getting the right mentor who can help lead the way!
To take away the fear of not making back your investment, we instituted the DOUBLE BACK GUARANTEE! You have nothing to lose but so much gain! It starts right now... with this decision!
I'M READY →